Detecting and Repairing Foundation Slab Leaks
At Signature Plumbing Company, we understand how important it is to have a reliable and effective slab leak repair service that can get the job done right the first time. That's why we offer a comprehensive slab leak repair and leak detection service that is designed to quickly and effectively repair slab leaks with minimal disruption to the surrounding area. Slab leaks can be costly and cause extensive damage to your home or property if not repaired quickly.
The Leak Detection & Repair Process
Signature Plumbing has been providing foundation leak detection and repairs for the greater North Dallas area for over 20 years. Our experienced technicians use the latest in leak detection and repair technologies to identify the source of the leak and provide a solution that is tailored to the specific situation. We start by using specialized equipment to locate the source of the slab leak and then use the most appropriate repair methods to ensure the leak is sealed up securely. Once the source of the leak has been identified, we can begin the repair process. Depending on the severity of the leak, we can use a variety of techniques to fix the issue.
Once we have located the source of the leak, we will recommend the most effective and cost-efficient solution for your specific situation. Depending on the severity of the leak, we may recommend either a repair or a complete pipe replacement. We understand that slab leaks can be a stressful and costly issue, which is why we work to provide our customers with the most efficient and affordable plumbing services.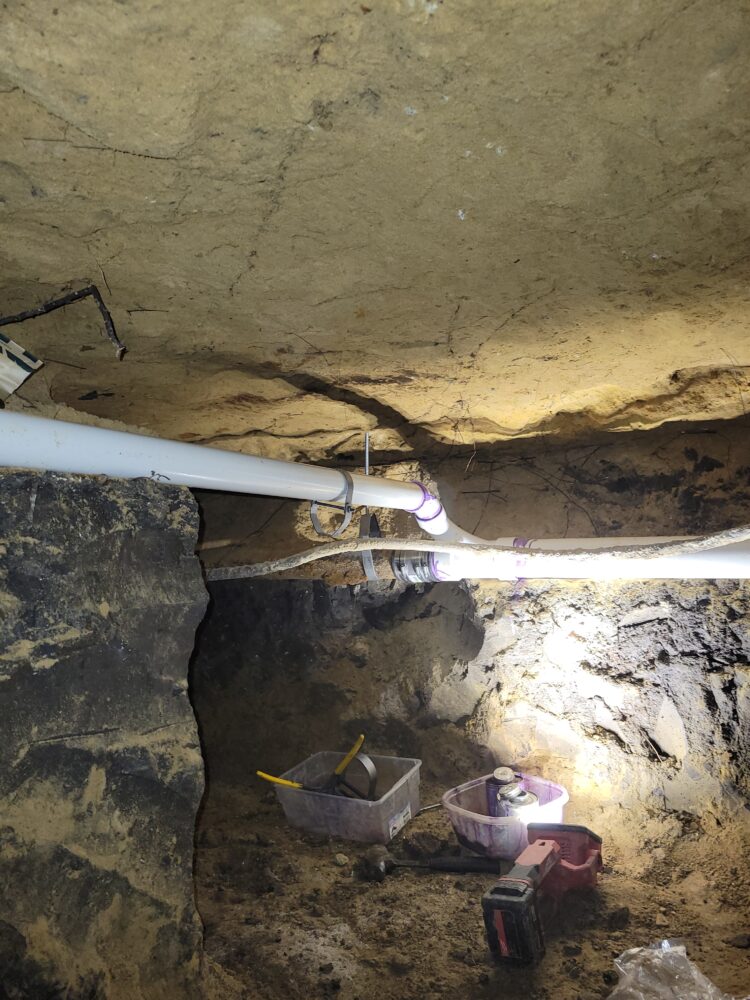 Under Slab Tunneling
One of the most effective ways to repair a slab leak is by using tunneling to locate and repair the affected pipes. Tunneling is a process that involves digging a tunnel beneath the foundation of a building to access the pipes below. This allows plumbers to locate and repair the leak without causing any damage to the concrete slab. While tunneling may sound like an extensive and costly process, it is often the most effective way to repair a slab leak.
While tunneling can be a time-consuming and labor-intensive process, it offers several benefits over other methods of slab leak repair. First and foremost, tunneling allows plumbers to access the affected pipes without causing any damage to the concrete slab or the surrounding area. This means that there is no need to tear up flooring, walls, or landscaping, which can save time and money in the long run.
At Signature Plumbing Company, we pride ourselves on providing exceptional customer service, and our leak detection services are no exception. Our team of plumbers is fully licensed, insured, and trained to handle even the most complex slab leak detection and repair jobs. We prioritize open communication and transparency with our customers, and we will work with you every step of the way to ensure that you are fully informed about the status of your project.
If you suspect a slab leak in your home or business, don't hesitate to contact Signature Plumbing Company for professional leak detection services. Our team of expert plumbers will work quickly and efficiently to locate and repair the issue, saving you time and money in the long run. Contact us today to schedule a consultation and learn more about our leak detection services.
Frequently Asked Questions About Slab Leaks