The Best Plumber In Carrollton, Plano and North Dallas
You're at the right spot for quick response to all types of residential plumbing problems in Carrollton, Plano, Frisco and all of North Dallas. Signature Plumbing Company is owned and operated by the Neuse family. Byron Neuse is a Licensed Master Plumber and you will find that he is committed to providing the best available plumbing installation and repair services in Carrollton, Richardson, and the entire area surrounding North Dallas.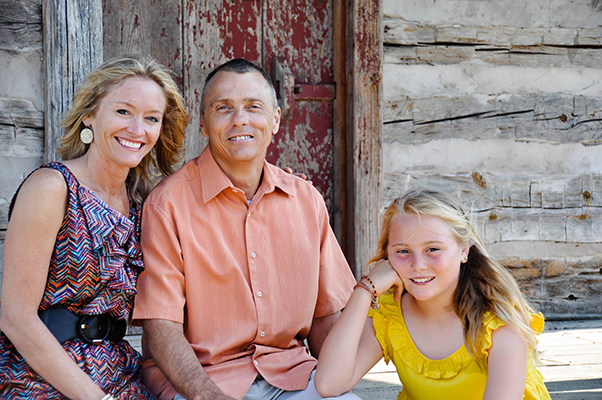 Signature Plumbing Company is based in Carrollton and serves all of North Dallas. They have been serving customers here for many years. They have many wonderful online reviews that demonstrate their reliability and dependability. Because they are a local plumber and family owned, they work exceptionally hard to ensure all their customers are completely satisfied with their performance. We hope to soon be able to include your family to our list of satisfied customers.
Call 214-918-1075 For A Licensed Master Plumber Serving The North Dallas Area
Signature Plumbing Company is a family owned plumbing repair company that has been serving the residents of the Carrollton, Plano and the entire North Dallas metro area for over 20 years. We have built a solid reputation from a foundation of commitment to quality work at competitive rates. We know what matters to our customers because we live and work in this community also. The greater Carrollton area is our home and we take pride in the fact that our customers are also our friends and neighbors. We are proud of our outstanding reputation and would encourage you to check out our many reviews on Google or other review sites. You can also see our reviews on Youtube. We have built our business on quality work and total customer satisfaction. We are so confident we can get the job done right, the first time that we offer the absolute best warranties on our products and our services. We are dedicated to doing the best quality work and we stand behind all our projects.
We Are A Licensed And Insured Master Plumber
As a fully licensed Master Plumber, we are qualified to work on all projects. Our focus is to work with residential customers on their needs at home. We get a great deal of satisfaction by being able to come to the aid of our friends and neighbors when a plumbing emergency strikes. We know that your home is likely your biggest investment and you need fast, professional, reliable results to handle a situation when it arises. When you call Signature Plumbing Company, you will likely speak directly with the owner, Byron Neuse. Byron stays actively engaged with his customers to ensure total satisfaction and rapid response to any plumbing issue. But even more than an investment, your home is your castle and you deserve to deal with a tradesman that recognizes and appreciates the trust you are placing in them by calling for service. Whether it's an emergency or not, we strive for same-day service so that you can have any problems fixed and get on with your day. If it's important to you to have a qualified Master Plumber with extensive experience come to your home and address all of your plumbing needs, then you should call us.
Plumbing Services We Provide
Because we are a Licensed Master Plumber, there are no home plumbing repairs that are beyond our reach. Our decades of experience and continuing education means that we can tackle any broken pipe or replace any plumbing fixture. Here are a few of the more frequent service repair issues that we receive from residential customers. Click each one for additional information and DIY tips where available.
Because we are based in the North Dallas area, the majority of our service calls fall into the Northern part of Dallas and Tarrant counties. None of the cities in this area ever require any trip charges or mileage charges. The municipalities we most frequently service include: Carrollton, Plano, Farmers Branch, Coppell, Richardson, Allen, Lewisville, Addison and The Colony. These are not the only areas we serve, but they do represent the largest portion of our operation base. See our service area Map here.