New Water Heater Guidelines Affect Plano Homeowners
New Water Heater Guidelines Affect Plano Homeowners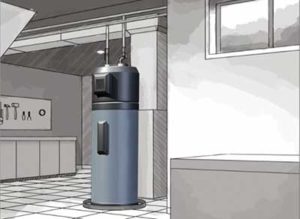 Most of our customers around Carrollton, Plano and the surrounding areas don't think about their water heaters until there's an issue or they run out of hot water. If you think you have a problem, or have been considering a new water heater, you need to be aware of new federal regulations that require water heaters to be more energy efficient. While this may be good for your utility bills, it could make choosing a new water heater a little bit confusing. Here are the details.
On April 16, new water heaters must comply with new Department of Energy efficiency standards. The water heaters used in most homes around Dallas won't really seem that different and will get a slight boost in efficiency, according to the American Council for an Energy-Efficient Economy. But larger units that are 55 gallons or more will have to shift to new technologies to reach the efficiency gains required. Doing so can cut utility bills by 25 to 50 percent depending on the technology used. Overall, it's good news for homeowners because water heating amounts to nearly 20 percent of a home's energy costs. The new standards apply to gas (50 percent of U.S. households), electric (41 percent), and oil residential tank water heaters. Most tankless water heaters already meet efficiency standards. However, new units will likely be more expensive.
The typical residential water heater around Frisco holds 55 gallons of water or less. For such units, the new standards will increase efficiency by an average of 4 percent. According to the ACEEE, water heaters that comply with the new standards are already on the market, including models from A.O. Smith, Bradford White, and Rheem.
Water heaters bigger than 55 gallons will see higher efficiency gains. But this is where it may get a little confusing since to attain those gains the larger water heaters will need to use technologies that are less familiar to consumers including electric heat pump and gas condensing technology. Also known as hybrid waters, heat pump water heaters transfer heat from the surrounding air to the water. The ACEEE says that condensing water heaters are designed to reclaim escaping heat by cooling exhaust gases below 140 degrees F, where water vapor in the exhaust condenses into water.
So what does this mean for homeowners? Simply put, if you're replacing a water heater that holds less than 55 gallons, the new one may be an inch or two larger and can likely be placed where the old one was unless it was in a very tight spot such as a closet. But if you're replacing a larger water heater, you'll have to do your homework as the new units may need more space. Call Signature Plumbing today at 214-918-1075 for a free estimate and consultation.