Plano Plumbing Maintenance
Plano Plumbing Maintenance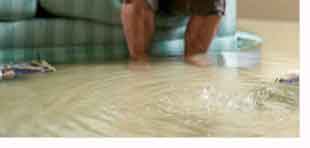 Primarily, regular plumbing service can help prevent the development of leaks. Leaks are perilous and costly little things. Not only will leaks result in large amounts of wasted water, which impacts the monthly utility bill and the environment, leaks can also cause home damage. Mold and mildew development is often created by a leak in the plumbing system. If mold and mildew are given time to spread, they can cause thousands of dollars' worth of property damage.
The discovery and repair of dripping pipes are an essential aspect of regular plumbing maintenance. Signature Plumbing Company's leak detection services are the most thorough of any offered by this Best Plano Plumber. Their "non-invasive-first" screening systems help minimize any unneeded damage while other plumbers may have to bust holes in walls and dig up yards to achieve comparable results.
Addressing partial clogs is another important aspect of regular plumbing maintenance. Partial clogs are common in most plumbing systems. While these clogs might not totally stop the flow of water, they do hinder it. This causes stress on the plumbing system which could lead to more severe problems with time. As part of a routine plumbing maintenance program, these clogs will be identified and removed.
These two issues, addressing hidden leaks and partial clogs, are just two aspects of regular plumbing maintenance. There is such much more going on, but that gives us a place to start. Keeping the home plumbing system running at peak efficiency, and avoid breakdowns, clogs, and disasters are what it is all about.
About Signature Plumbing Company
Keeping Plano residents secure with expert Plumbing Service for over 20 years, Signature Plumbing Company has been serving homeowners in North Texas. They are a Licensed, Master Plumber and Accredited By The BBB. Call them today at 214-918-1075