Five Plano Renovation tips
Five Plano Renovation tips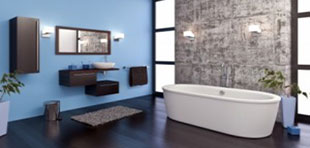 With changing times come changing designs, not merely for ourselves but also for our houses around Plano as well. However, not everyone has the means necessary to keep their house as contemporary as possible. Leading Interior Designers reveal five methods to improve and modernize your house without breaking the bank: We were delighted to see that updating plumbing fixtures made the list.
Add molding
The supplement of crown molding to a home is cost-effective and generates a seamless, stylish look to any room. Pick a color and style that matches the design of your room but contrasts enough to draw attention to the lines they create.
Update cabinetry
This does not automatically mean replacing the cabinets altogether, as that can get expensive. Solely changing minor aspects, such as knobs on cabinets or handles on doors, with something sleek and refreshed can help to give the room an entirely new design and experience.
Repaint
Upgrading aged or outdated paint brightens up the residence or even has the potential to bring the most ignored area back to life. For example, paint the front door a strong color to make the entry to your home more inviting.
Upgrade plumbing fixtures
Bathroom, kitchen, and living areas can all be easily updated by adding light dimmers and replacing lamps with something newer. Additionally, replacing sink faucets and shower heads with a more current style can quickly be done on a budget and with minor handiwork.
Apply window treatments
If you have plastic or metal blinds in your spaces, your home windows behind the times. Update drapes by incorporating a colored sheer to allow light in while holding on to that traditional look. Change these styles out in favor of a wooden blind, or even consider getting rid of them altogether.
For additional help with bath or kitchen remodeling or plumbing renovation projects, call Signature Plumbing Company today at 217-918-1075 or visit us online at SignaturePlumbingCompany.om.